There's been a change to FM's menus this year, meaning it can be a little odd finding your way around, especially if you're a long time player of the game.
Here's everything you need to know about adding custom club logos and player face graphics in Football Manager 21 once you've downloaded them.
NOTE: Currently there is an issue within the BETA that doesn't refresh the cache properly, this is highlighted below and the article will be updated upon a fix being made.
Graphics Folder Installation Setup
Go to your documents folder where inside you will find a "Sports Interactive" folder. Your documents folder should be the default place for the Sports Interactive folder to live.
Enter the folder and go into "Football Manager 2021".
Create a new folder called "graphics".
Either copy and paste your logos/player faces folder within the graphics folder or create a "logos" / "faces" folder and add in all of your club logos/player faces.

Loading Graphics Into FM21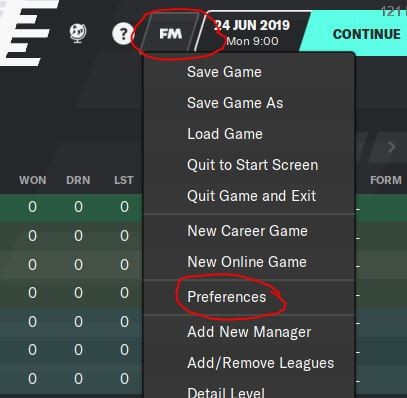 Click the FM menu in the top right of the screen after loading up your save.
Click Preferences.
Click the Advanced tab and use the drop down menu on the right side to select Interface.
Scroll down and find the check box "Reload skin when confirming changes in preferences".
Untick the item above it "Use caching to decrease page loading times". Click confirm.
Next, click Reset in the bottom left and select Clear Cache.
Click the FM menu in the top right of the screen and Quit Game all the back back to your desktop closing the application completely. Unfortunately, we have to do this during the BETA due to a glitch with cache refresh.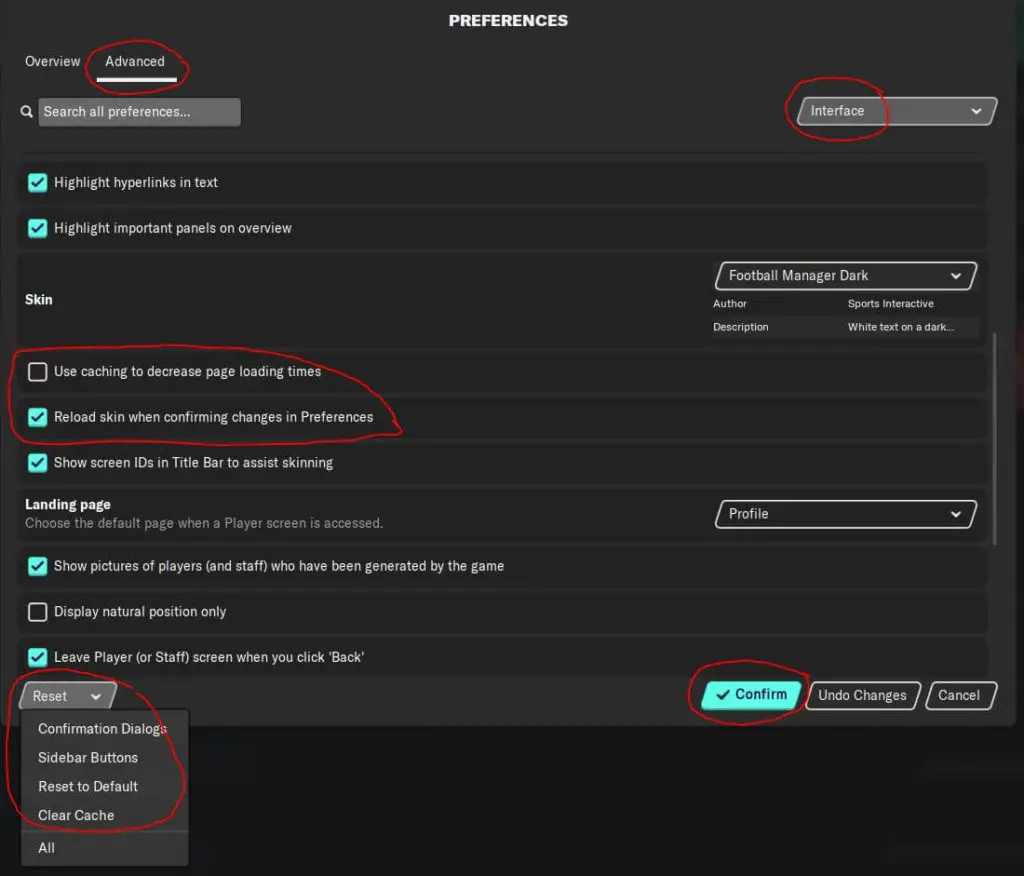 If you're sure you've added your images in the correct place but can't seem to get them appearing in game. Play around with clearing the cache and the two tick boxes in the above image. Ultimately, you will need to restart the game for the cache to refresh until the cache issue is patched.
Don't have Face Packs or Club Logos?
A simple Google search for "fm20 face packs" or "fm21 club logos" will return a wealth of results with trusted downloads.
Want to become a tactical genius? Check out our FM21 guides.
---
Read more Football Manager guides:

---